entering a contest over at http://therollerblog.com/ it is for the best 70s pics. I couldn't decide which I liked better...suggestions? No laughing!!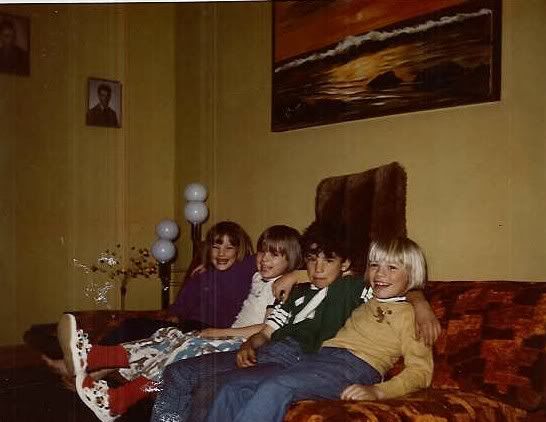 some of the happiest days of my life were spent in Mass. with my new adoptive family. This is my Aunt Kristin who was a yr older, Me,(loving the mickey mouse shoes!) My Uncle Mark, and my brother Ronnie.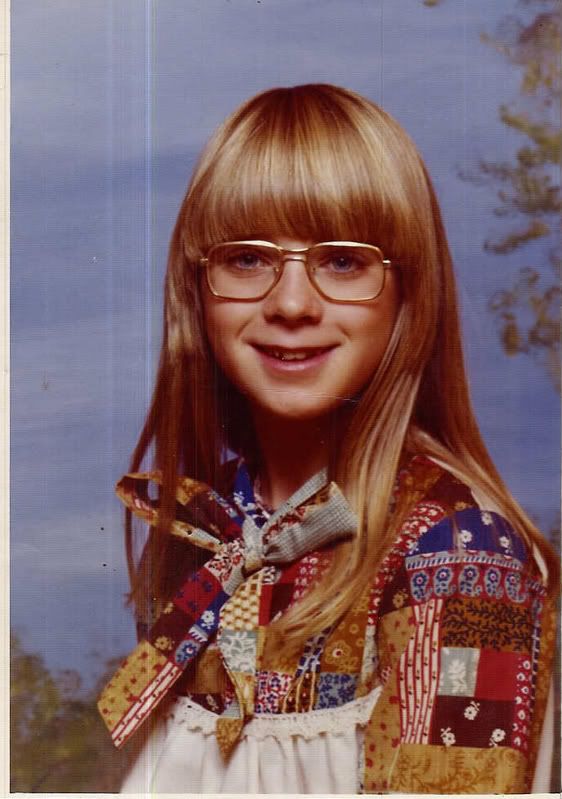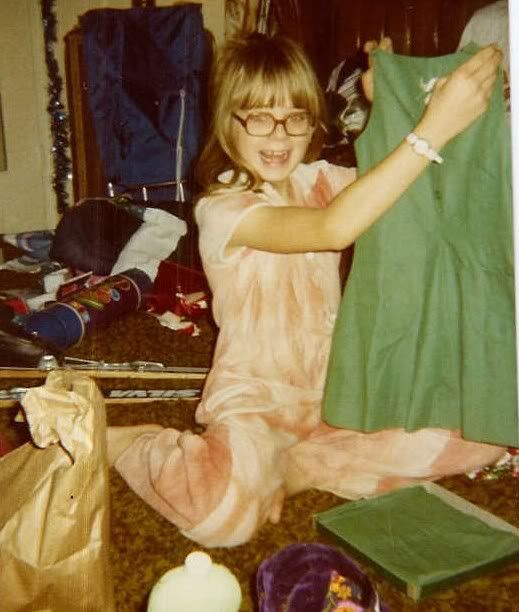 oh MY! This was my Girl Scout uniform. The jammies...lovely!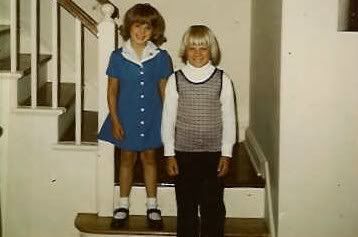 not sure where we were headed, but we were kinda cute!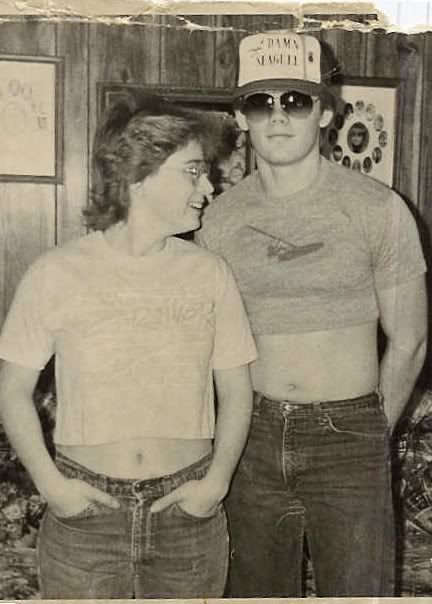 showing off (??) our belly shirts. Stylin!!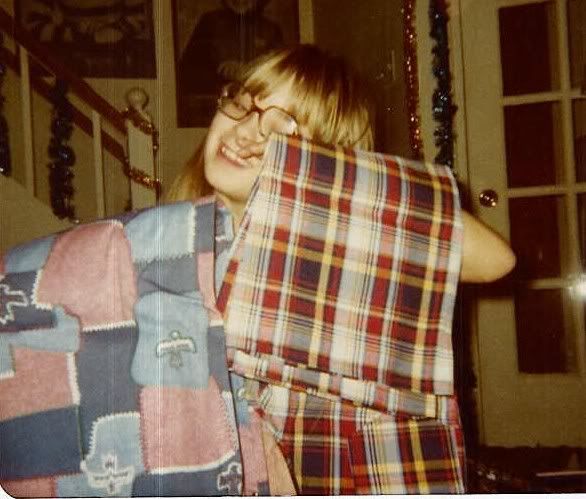 I LOVED me some Toughskin jeans!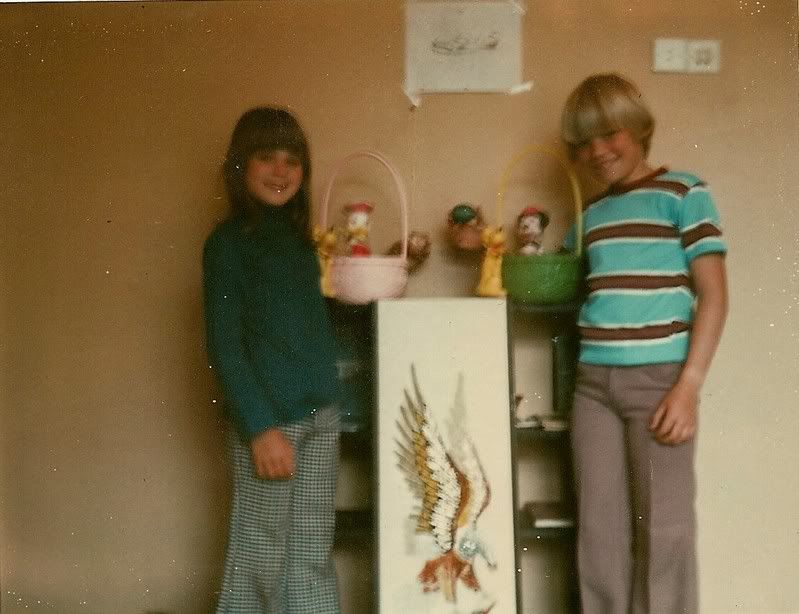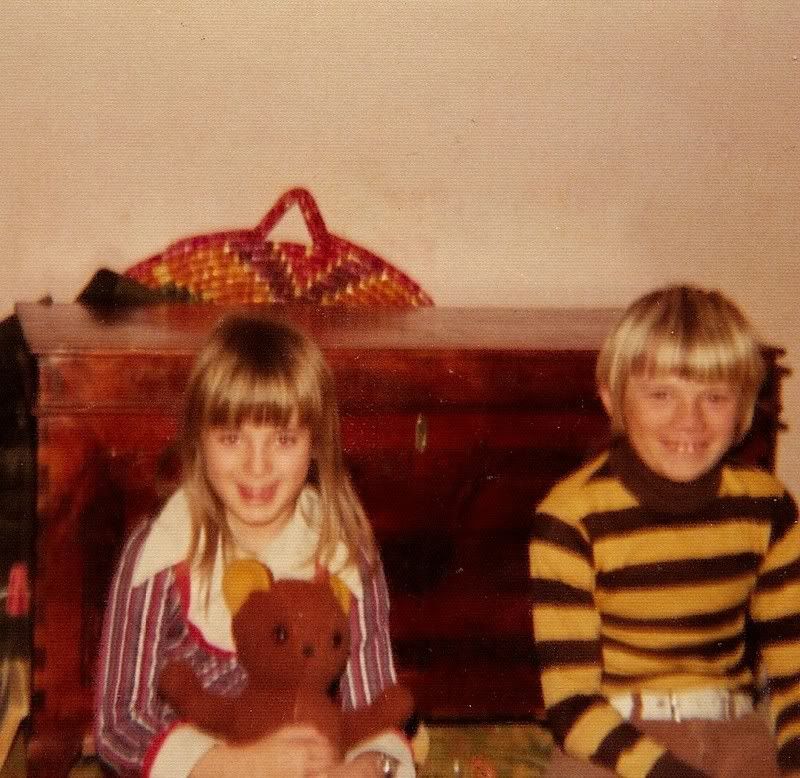 Boy, we dressed cool back then eh?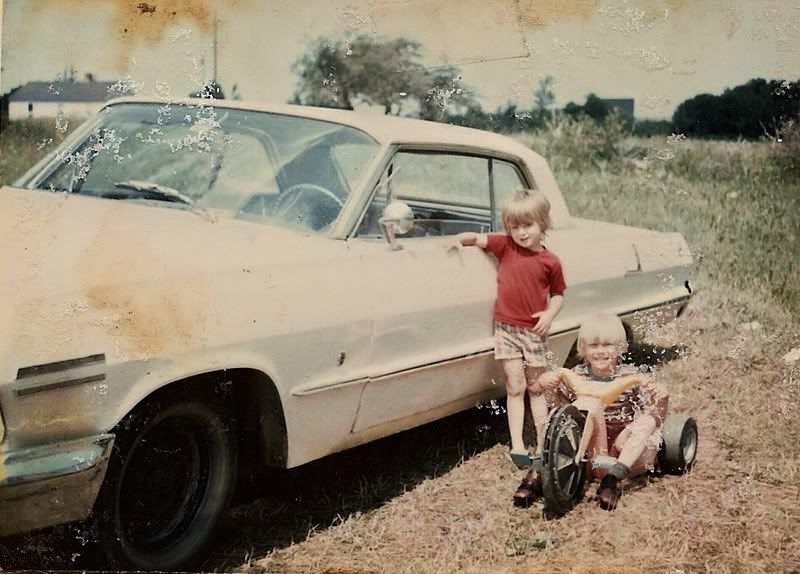 thats me and my big brother Ronnie. He had a big wheel. No idea whose car that is.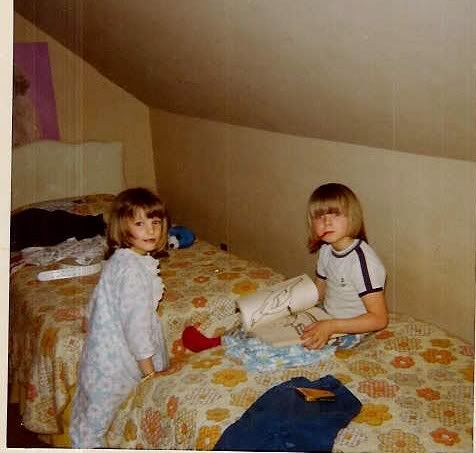 Im the one ON the bed. The other cute kid is my Aunt Kristin.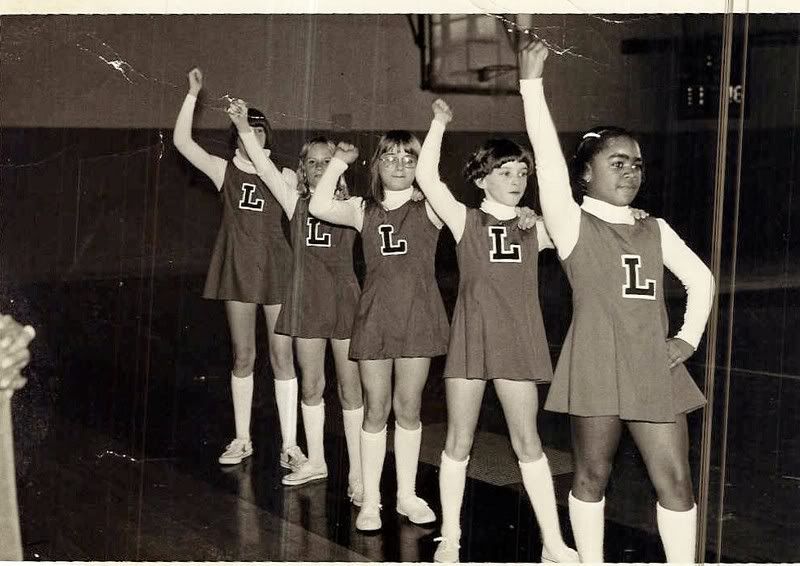 yes, I am the dork in the middle of the dork parade.